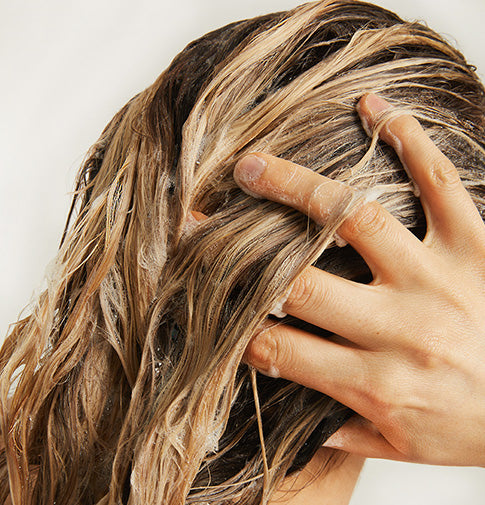 When it comes to haircare, our philosophy starts with science. We use the power of prebiotics to improve the health of your scalp biome so you, and your hair, can thrive.
The scalp microbiome is an extension of the skin microbiome.
Both work in similar ways and thrive in the same environments; the only difference is that the scalp microbiome features an added layer of intelligence, with each hair follicle said to have its own microbiome as well.
You can improve the health of your biome and enhance the vitality of your hair by embracing the science of prebiotics.

Defenscalp™ is our chief prebiotic ingredient that balances the biome and helps combat dry, itchy skin and common conditions such as dandruff.
The results? Scalp skin and roots are hydrated and ripe for a healthy hair-growing environment.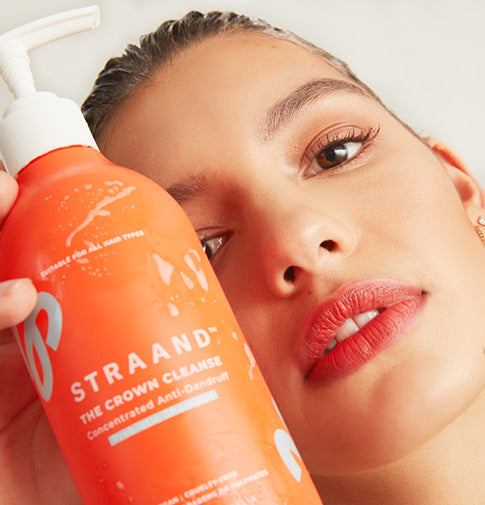 Collapsible content
DEFENSCALP™

DefenscalpTM is a powerful rosebay extract designed to gently affect the scalp ecosystem and improve the appearance of hair, where there is less flaking of scalp and reduced sebum production.

Defenscalp naturally regulates the malassezia species proliferation while preserving the scalp microbiota to maintain a healthy flake free non-oily looking scalp and hair with no unwanted side effects.
PANTHENOL (VITAMIN B5)

Strengthens hair against breakage, improves hair manageability and boosts volume.

Holds incredible humectant properties, with the ability to fully penetrate the hair cuticle, pullwater from the air, and improve moisture retention in the hair shaft.
JOJOBA OIL

Moisturises the hair while also protecting against dryness, breakage and split ends.

Nourishes the scalp.

Rich in vitamins and minerals which nourish the hair, including vitamin C, B and E and copperand zinc
HYDROLYZED WHEAT PROTEIN

Reduces hair porosity while strengthening it from within resulting in healthier and shinier hair.

Increases your hair's ability to receive and retain moisture.

Helps reduce breakage, eliminates frizz and tangles and makes your hair appear fuller.

Leaves a protective film that protects against daily stresses.

Holds anti-inflammatory properties which help to soothe the scalp. 
SWEET ALMOND OIL

Moisturisers the hair and improves texture and appearance.

Increases the hair's resilience to breakage and split ends.

Treats and soothes dry, irritated scalp.
POLYQUATERNIUM-10

Enhances the appearance and feel of the hair by increasing hair body, suppleness, sheen.

Improves the texture of damaged hair.