How It Works

Select your bespoke delivery schedule, and our products that you'd like to play on repeat according to your own routine.



We'll do the rest and get the goods to you. You can update, pause or cancel your STRAAND subscription at anytime.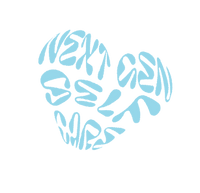 Set & Forget
How often do you need a top up?
See Your Savings
Confirm your subscription schedule.
$[selected.product.title]
$[price(sellingPlanPrice(selected))]
QTY: $[selected.quantity]
Add products to build your subscription
Delivered:
Every $[time_interval]
Total cost: $[price(orderTotal())]
You save: $[price(orderSaving())]
What is a scalp microbiome?

Just as our gut has live bacteria — AKA 'microbes'— so does our scalp. With its own unique ecosystem, the scalp is host to a range of microbes (from bacteria and fungi through to environmental toxins) that live on the scalp's surface and feed on sebum (your hair's natural oil). A balanced scalp microbiome is one where diverse bacteria work together as a team to strengthen the skin's surface layer and create a habitat for follicles to thrive and roots to grow into healthy Straands.
How does Straand help my hair?

Treating the skin on your head as well as you treat the skin on your face, hair has a better chance at thriving by focusing on removing product build up, grime and balancing the biome. In tending to your hair through crown care, your scalp microbiome becomes a fertile ground for hair to thrive and grow, while renewing root hydration to give hair serious gloss.
How soon will I see results?

No two Straands of hair are the same, which means no two scalp microbiomes will balance out in the same way or at the same time. As a rule of thumb, we suggest adding scalp care into your beauty routine, stat! By massaging your scalp (from the scalp to roots and strands) with The Crown Cleanse, two to three times a week (completing a two-step rinse and repeat cycle), healthy hair and a balanced biome will be at your fingertips in no time.
DEFENSCALP™

DEFENSCALP™ is an anti-dandruff agent that works to rebalance your scalp microbiome without irritating you or your scalp. It's speciality, is hydrating dry skin and strengthening the skin barrier, all while helping to soothe scalp concerns.